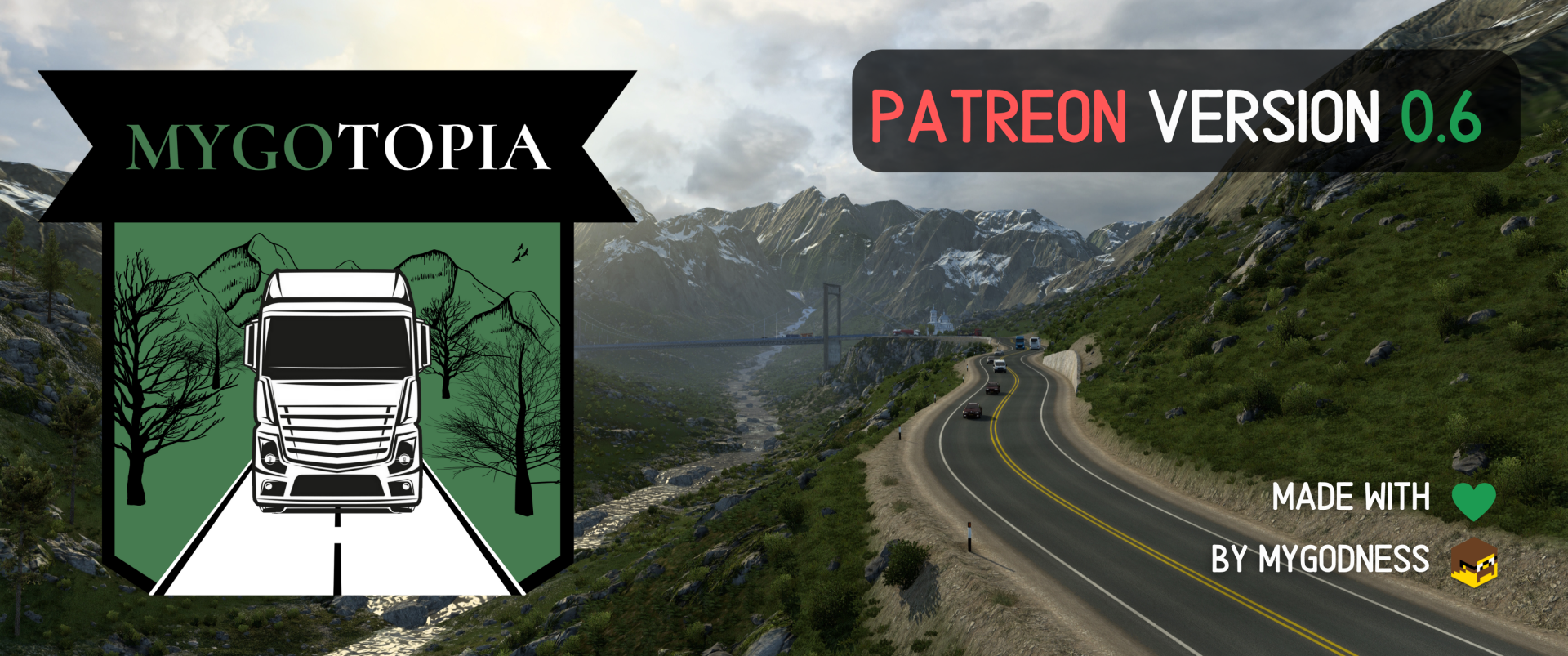 Mygotopia Version 0.6 (Patreon alpha) is out !
Hello dear utopians,
It gives me great pleasure today to announce the release of a new version of the Mygotopia add-on, which is now available to Globetrotter members of my Patreon.
This update includes the addition of a brand-new coastal town: Foxhaven.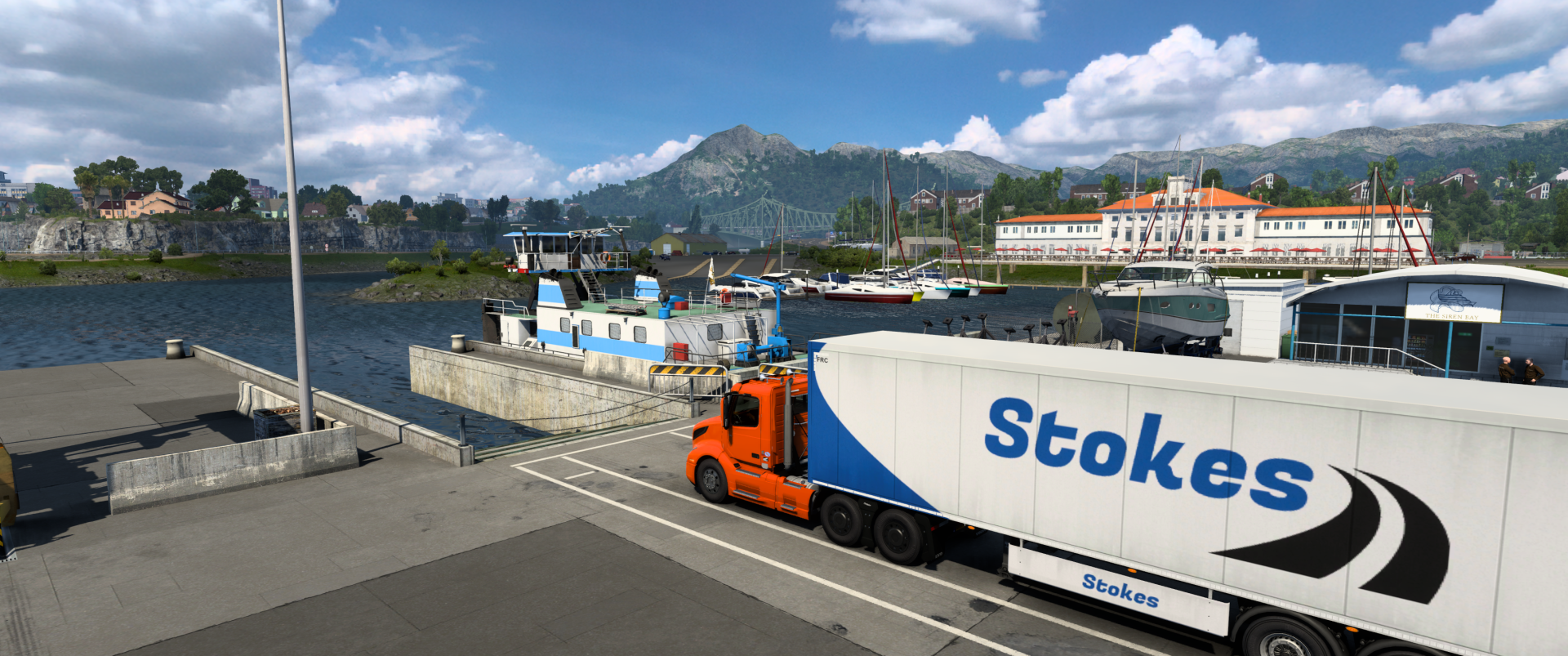 Foxhaven is home to a large number of companies, just waiting for you to take on countless freight assignments. Also, for the first time in our utopia, a rail connection has been created between Foxhaven (MG) and Tours (GU). Finally, the La Josefine road tunnel is officially open! It will give you faster access to Mygotopia than via the gigantic Napoleon Bonnaparte bridge that links the eastern side of the island, between Meulan (GU) and Windfield (MG).
In addition, the way in which towns are classified has been reworked. Previously, there were 2 types of city: towns and villages. From now on, towns will be classified according to three different types: large towns, small towns and hamlets. As a result of this change, several hamlets have been introduced in this version. These will be used extensively as delivery points. However, some hamlets also have businesses where you can load. There are now 5 new hamlets:
Bradfort
Crater Lake
Hillside
Westbank
White House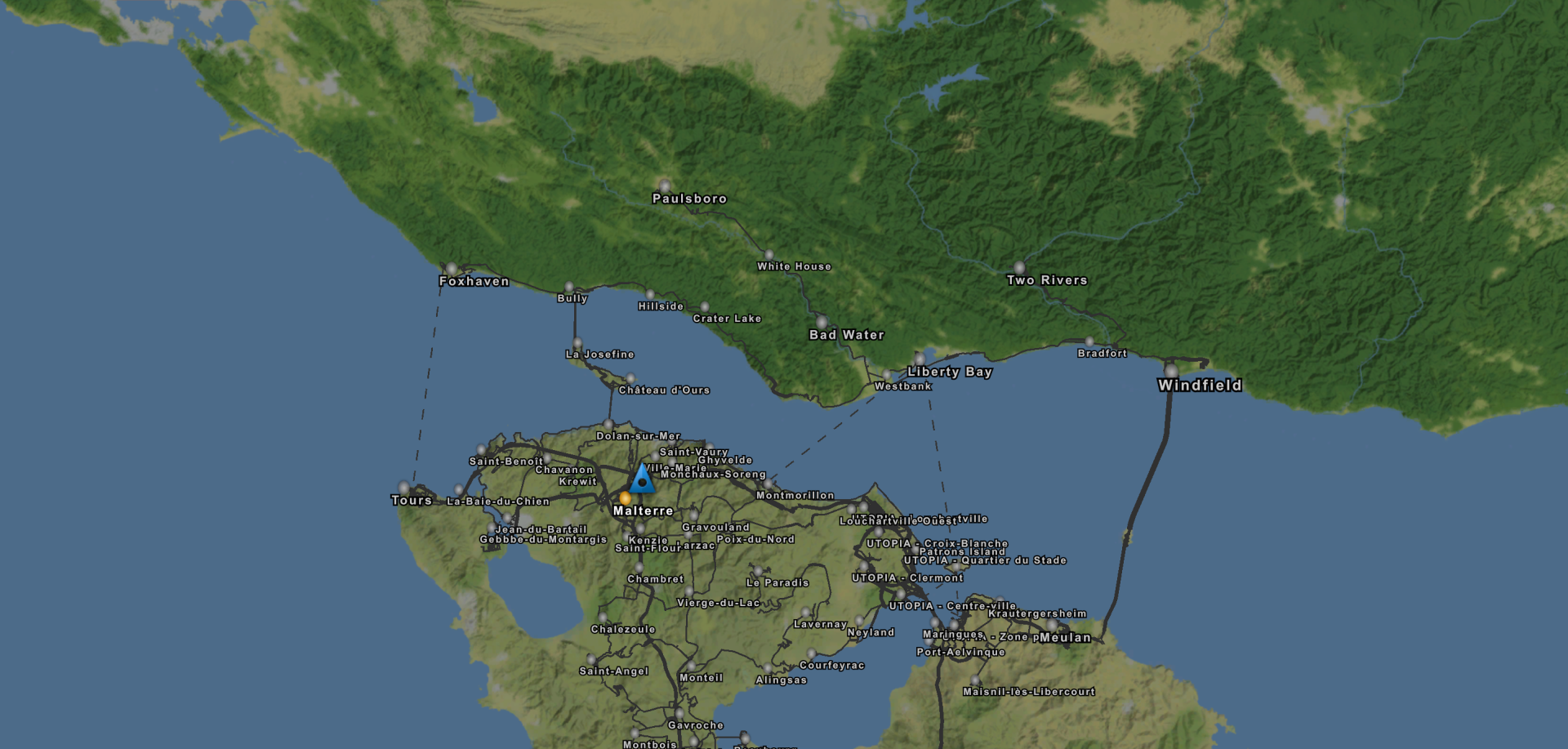 Another interesting feature added to Mygotopia in advance is the possibility of acquiring customized garages. This has been made possible thanks to Adyox, to whom I'd like to say a big thank you. If you're tired of owning the same garage over and over again in every town in our utopia (and elsewhere), you can now purchase :
a country garage with recent wooden house at Crater Lake
an old house with outbuildings in Foxhaven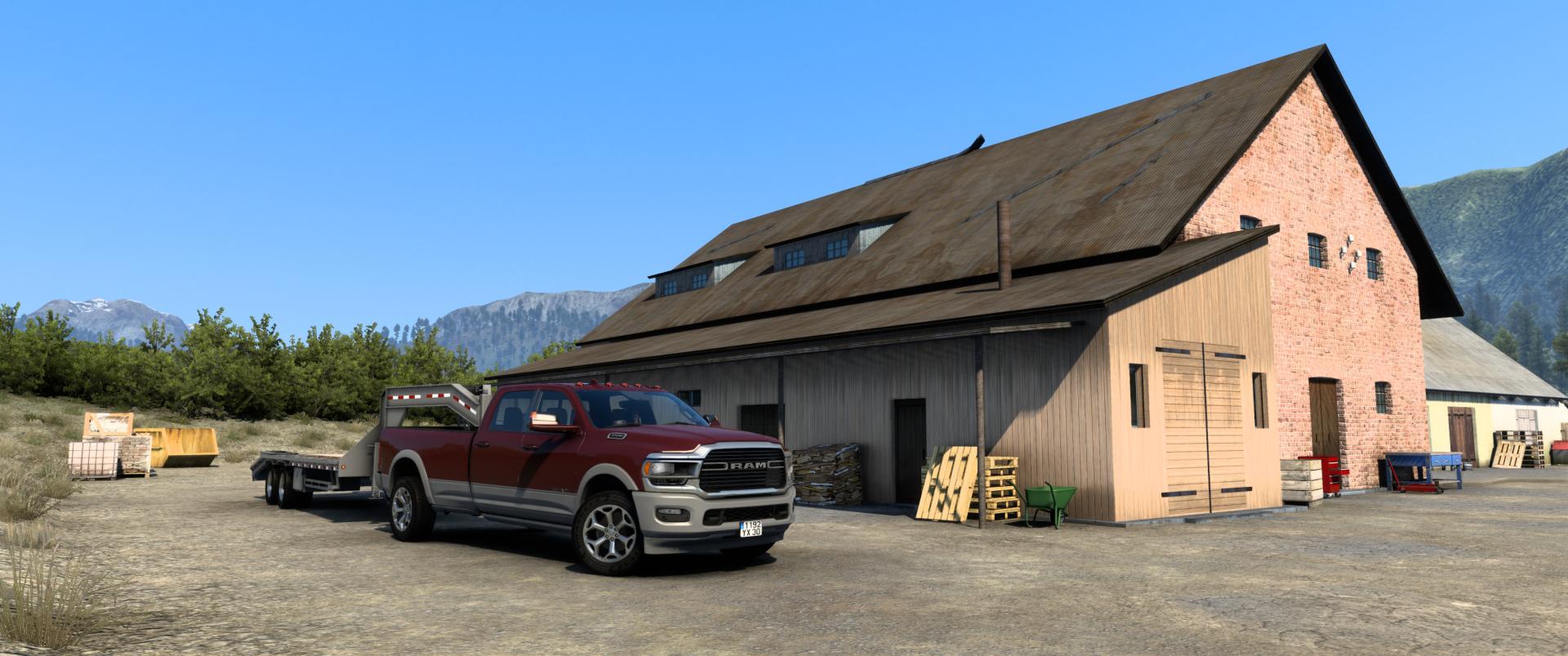 Several players' VTCs have also been set up and are waiting for you to take part in some additional missions:
Avocado in Windfield
MyBook in White House
Solwindra in Foxhaven
Edison in Paulsboro
I also set up 2 new official customized companies:
M.A.G.O. to transport fuel to all gas stations in the country.
Go Camping in Foxhaven.
All that's left for me to do now is to wish you all a wonderful journey through our utopia, which continues to grow day by day! Thank you all for still being here 5 years after Grand Utopia's beginnings. And a very special thank you to my Patreon members, without whom none of this would be possible today.
See you soon!
If you'd like to join the Patreon adventure and support the creation of Grand Utopia (and receive exclusive access to several map add-ons to expand your utopia), go to my Patreon page.