More about Grand Utopia
Grand Utopia is a fictional island, 1:1 scale, inspired by France.
This is my first serious project. Started in 2018, this map has since been a consistent success and I thank you for that. My primary goal is to provide Euro Truck Simulator 2's virtual truckers with a new driving experience. I want you to be amazed by the different landscapes on the roadside and also to feel like you are driving in real places. The project is still in development. You may encounter some mapping errors, some bugs but I do my best to fix them between updates. Finally, Grand Utopia is completely free for everyone. So take a moment to try this brand new world which I am sure you will like. And if you do, please make a donation to this beautiful project. It will help me to keep the motivation high. This project already represents more than 5,000 hours of mapping!
You can also follow the progress of the updates in detail on Trello. And if you don't know this mod yet, I invite you to discover it via these videos!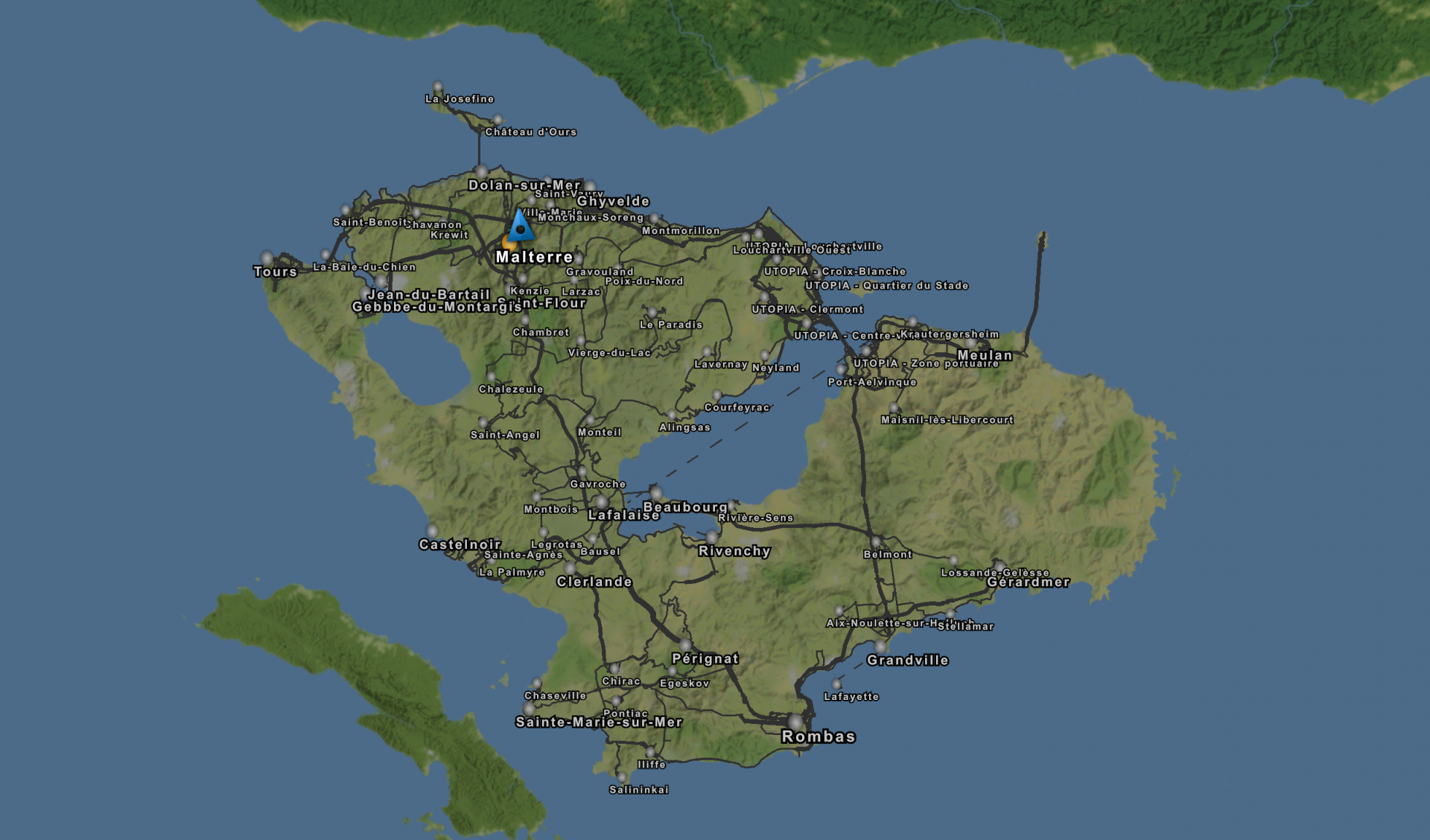 Official Grand Utopia trailers
Maps
RAILWAY NETWORK OF GRAND UTOPIA | This map created by Oki_Dee is a fictitious proposal of the Grand Utopia rail network. Thanks for sharing!
FUTURE UPDATES MAP | This map allows you to know which cities will be added to Grand Utopia in the next updates. The order of arrival is: yellow zone, blue zone, green zone, red zone and grey zone.
MICHELIN STYLE MAP | This map was created by a Jean-Louis, a Grand Utopia trucker. Thanks to him for this beautiful work !
SCHEMATIC MAP OF THE BUS NETWORK | This map allows you to visualise the bus lines that have been (or will be) implemented. These lines represent the missions playable with the mod DBusWorld.