A word from the designer
Dear virutal truckers,
Since 2018, I take an immeasurable pleasure in creating map mods for Euro Truck Simulator 2. You can find my current projects on this website. Some of them are available and downloadable now, others are still only in the boxes. I leave it to you to browse through the pages of this site to discover my world. I sincerely hope you will enjoy my creations!
And if you do, I invite you to actively support me by becoming a member of my Patreon. Who knows, maybe one day this participative financing platform, which needs no introduction, will allow me to live serenely from my creations. And this, thanks to all of you. By joining this special community, you will receive exclusive advantages reserved for my Patrons. For more information, I invite you to browse the Support MyGodness tab. There are several levels of membership available, each with varying degrees of benefits.
As I mentioned above, I have several projects in the pipeline that I would like to have time to create and share with you. One such project is the creation of a Grand Utopia of America for American Truck Simulator. Unfortunately, at this time, I am sorely lacking in time. Perhaps with your support, this dream can become a reality. So, a big thank you to all of you who will participate in this adventure with me!
But until then, have fun with my mods. That's what they were made for!
MyGodness
Latest news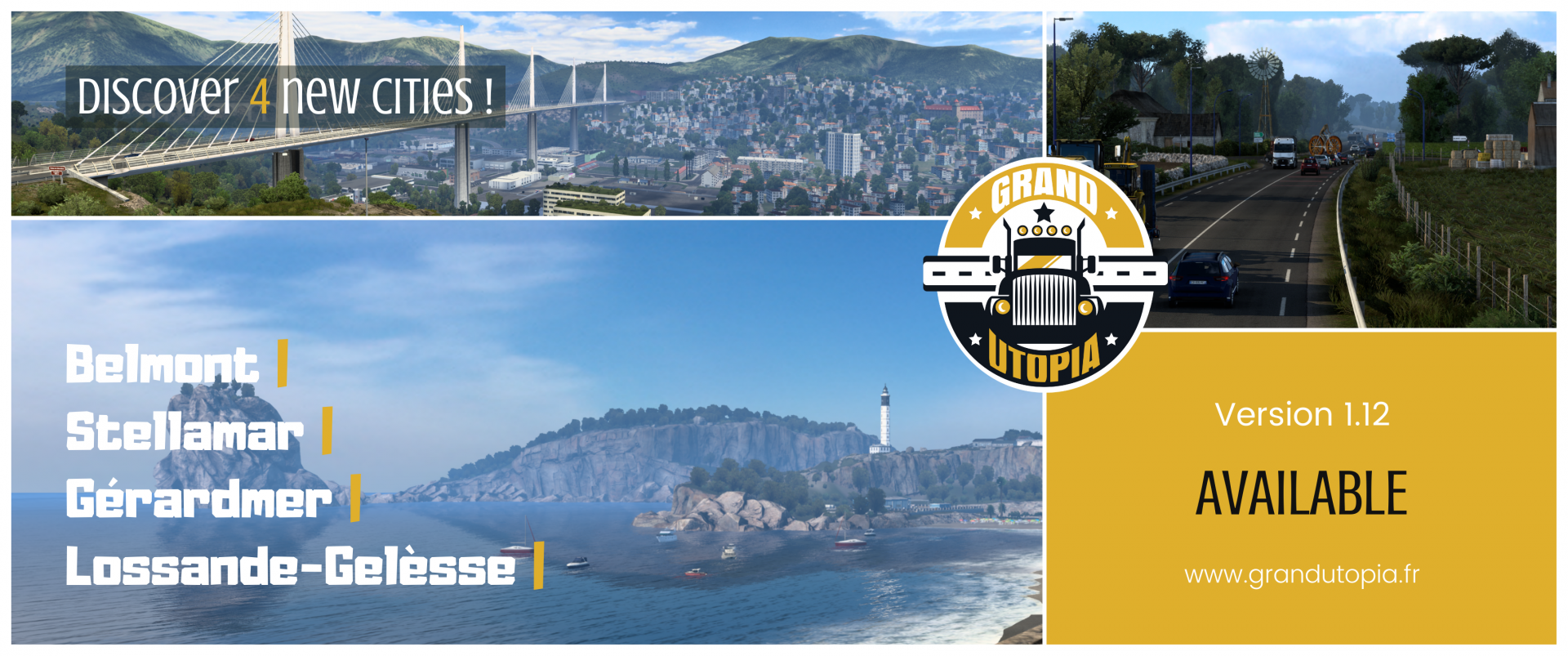 Dear Grand Utopia drivers, it is with great joy that I announce the release of version 1.12 of your favorite mod! What's new in this new version? Let's discover it all together. As a reminder, you can download the mod from the official Google Drive or from TruckyMods.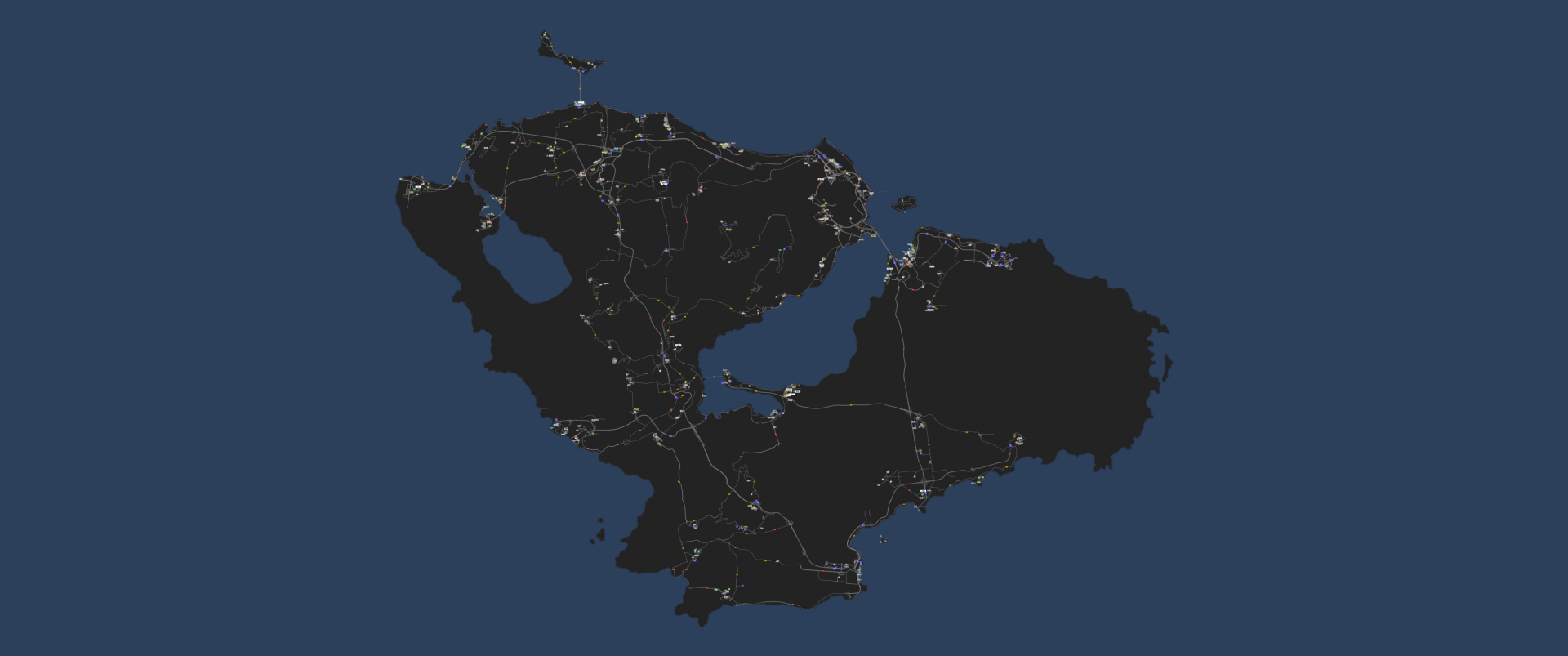 Friends of Grand Utopia, hello!
These last days, a poll was set up to know which areas should be built in priority. The Patrons of Grand Utopia could express their point of view and give their opinion by voting. Today, I'm writing this article to share with you the results of this poll which will greatly affect the content of future updates.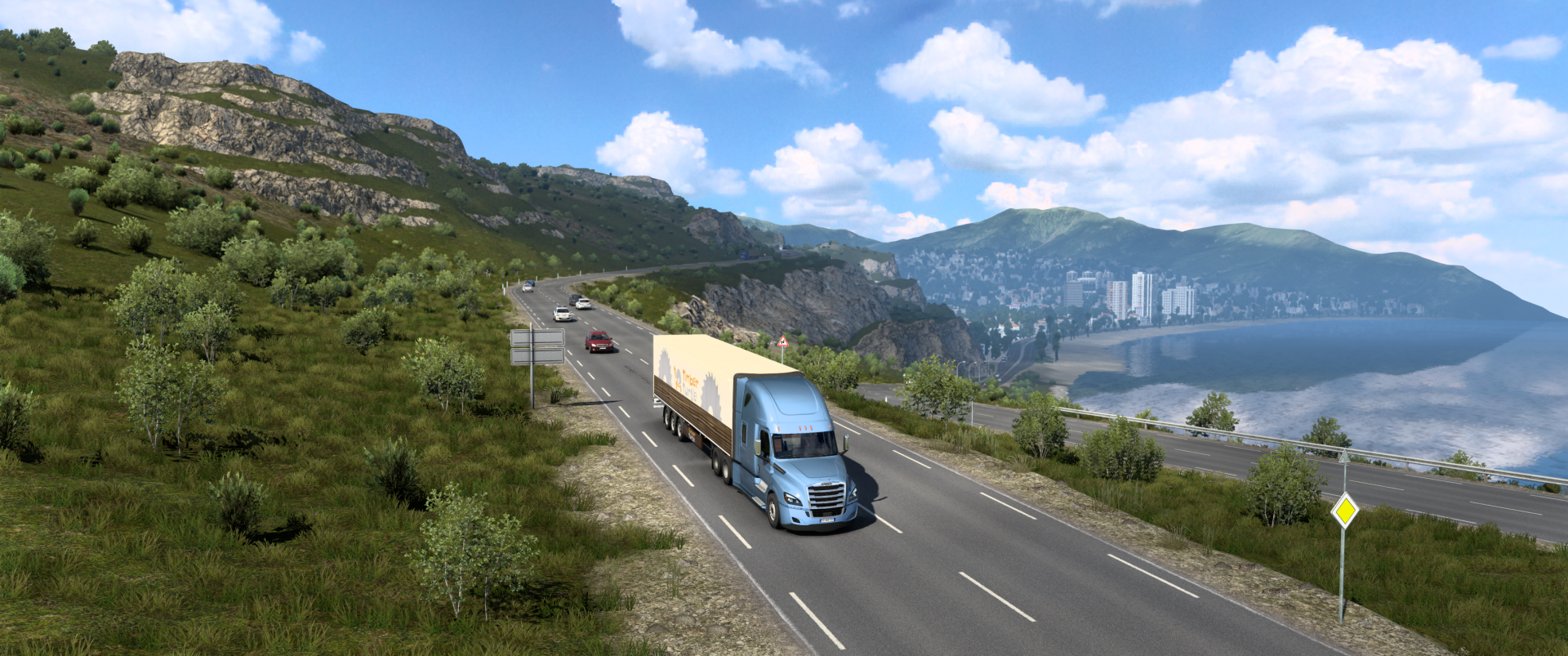 Hello everyone! We're meeting again for a little update on the progress of my projects and the latest news. On the menu, a new VTC to celebrate the launch of my Patreon Family, a village on Grand Utopia called Stellamar, an exclusive addon for my Patrons and the closing of the PayPal kitty.