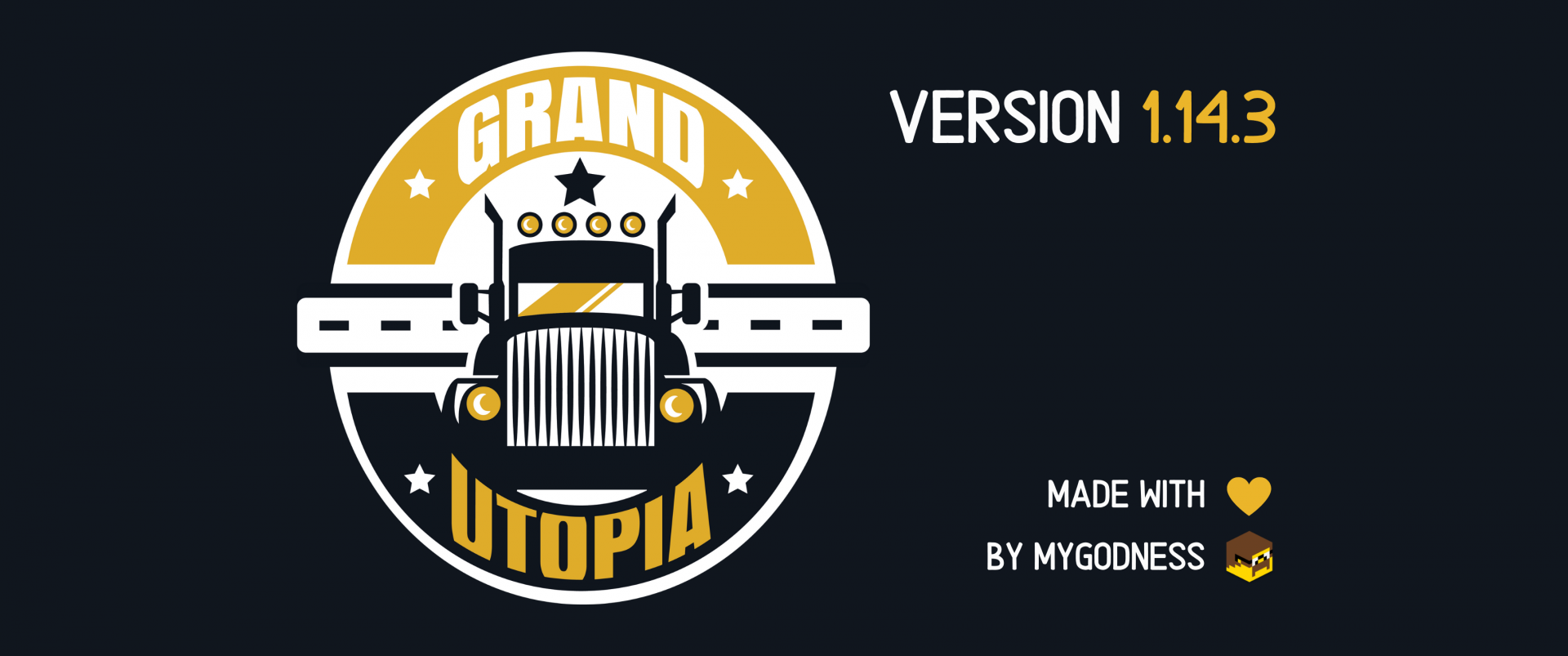 Grand Utopia v1.14.3 is available !
Dear utopians, I am pleased to announce the release of version 1.14.3 of Grand Utopia. This version brings minor changes (new VTC, new points of interest, activation of the display of some hidden roads). You can download it from the Grand Utopia page on TruckyMods. This is the new official link.
Goodbye Google Drive
I'd like to take the opportunity of this new release to announce that, from now on, the Google Drive will no longer be kept up to date. The only official link will be the one available on TruckyMods.io. I took this decision because it is now possible to download via this site without having to be registered as a member. The Google Drive was therefore duplicating the work and it also means that I have less to deal with with each new version.
I think it is important to inform you of the following points:
- all the elements available on the Google Drive will be progressively accessible from the website.
- To download older versions, you will have to go to TruckyMods. On the other hand, for versions lower than v1.10, they can be sent to you by e-mail and on request via the Contact tab on the website.
These changes will be made in small steps over the next few weeks. As long as everything is not ready, the Google Drive remains accessible.
Thank you for your understanding and continued support!
Join the Patreon Family !
By the way, if you like my maps mods, I suggest you to join my Patreon. Depending on the level of membership you choose, you will be able to benefit from many advantages:

∟ a detailed weekly follow-up on the progress of my projects
∟ participation in decision-making through voting power
∟ a special rank on my Discord with access to a private room
∟ exclusive photos
∟ early access to my YouTube videos
∟ early access to new versions of my public maps (Grand Utopia, Mygotopia and, in due course, Grand Utopia of America)
∟ exclusive map extensions (Akokan Island, Patrons Island)