Grand Utopia v1.14 is available !
Dear Utopian truckers,
I am pleased to announce that version 1.14 of Grand Utopia is now available. You can download this new version from the Google Drive or from TruckyMods. This new version is available to the general public and is, of course, entirely free.
By the way, if you like my maps mods, I suggest you to join my Patreon. Depending on the level of membership you choose, you will be able to benefit from many advantages:

∟ a weekly detailed follow-up on the progress of my projects
∟ a share in the decision-making process through a voting power
∟ exclusive pictures
∟ early access to new versions of my public maps (Grand Utopia, Mygotopia and, in due course, Grand Utopia of America)
∟ exclusive map extensions
New towns and villages
In this version, you will find 1 new town and 2 new villages to explore:
∟ Sainte-Marie-sur-Mer : Built on the coast, on very hilly terrain, this city has three main areas. Firstly, a commercial area in the north. Secondly, there is a city centre which can be reached by taking the national road 4 which crosses the city from north to south. Finally, there is a small logistics area to the south, near which I have prepared a beautiful estate for you to purchase on the seafront.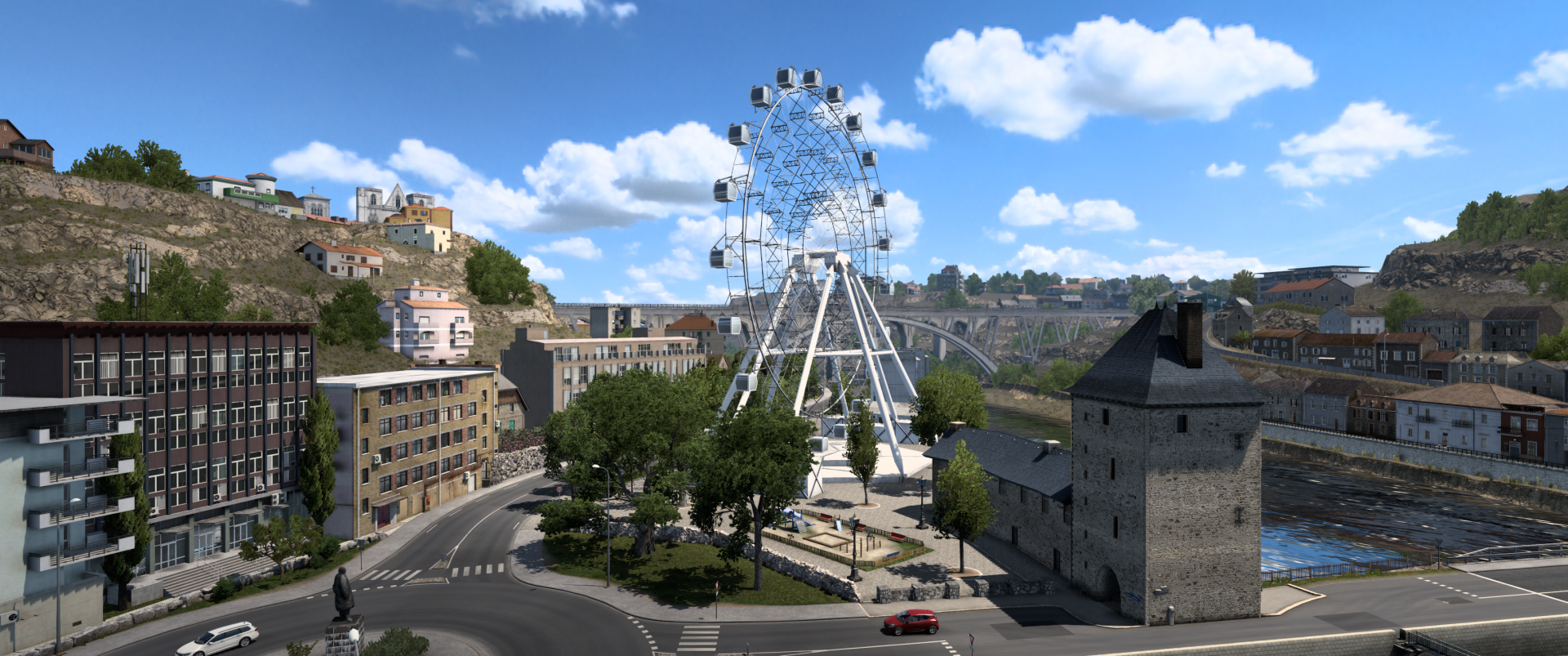 ∟ Salininkai : The village is a tourist attraction, with its beautiful beaches, lighthouse and medieval castle attracting many visitors. Salininkai is also the southernmost Utopian municipality.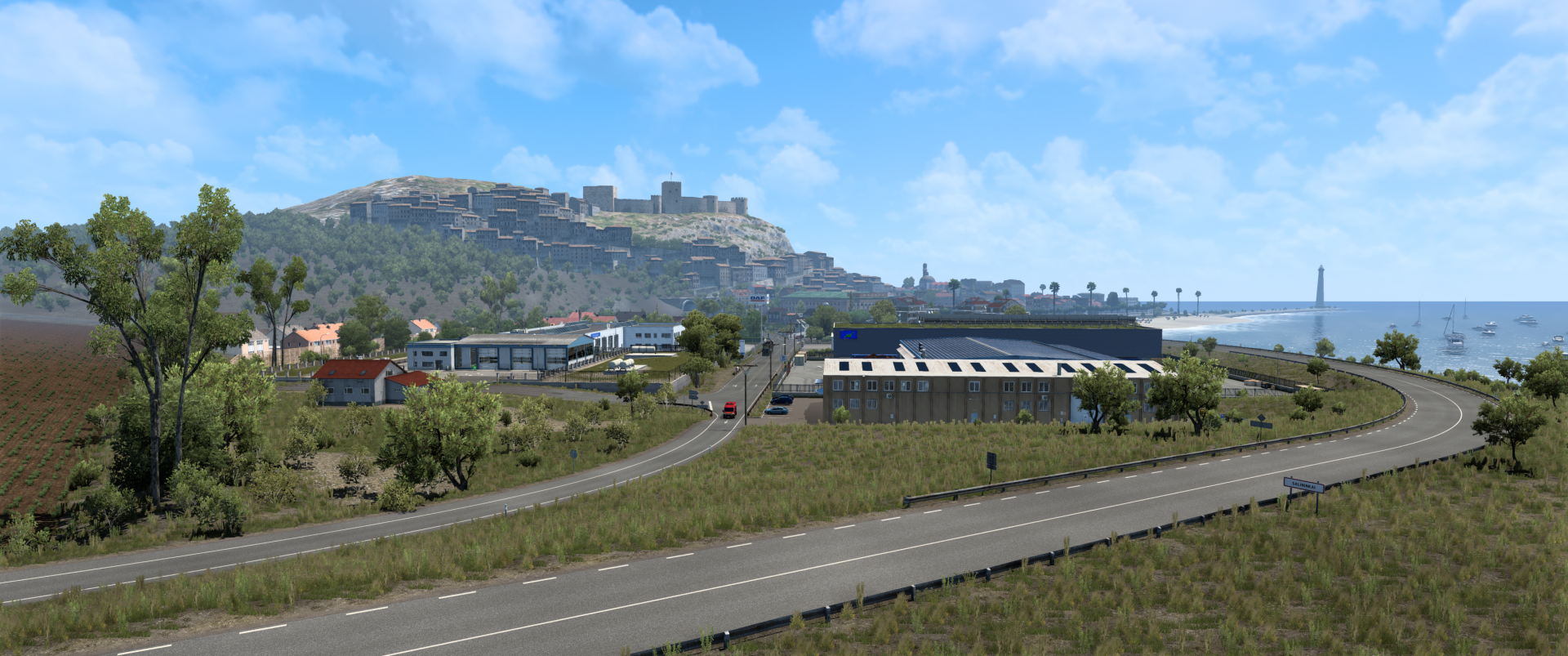 ∟Chaseville : Located near Sainte-Marie-sur-Mer, this small village perched on its hill is also well known to truck drivers. Indeed, it is the last village to cross to use the bridge to the UK islands. Good to know: currently closed due to renovation work, the bridge will be reopened soon!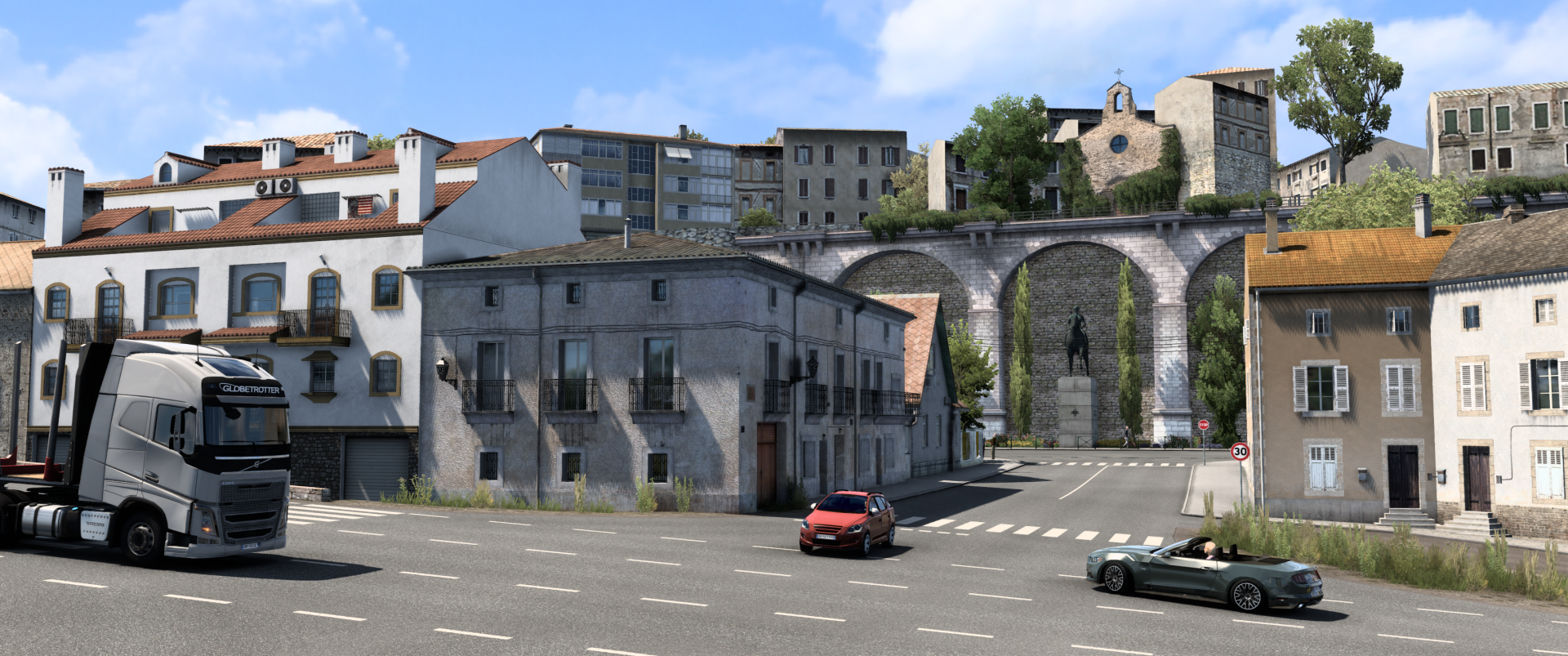 News VTCs
Many virtual companies have seized their chance to set up on our beautiful island. They will be able to take advantage of the strong economic activity present on the island. Grand Utopia therefore welcomes :
∟ Big Al's Big Freight
∟ Blumen Market
∟ LTG
∟ SABR Logistics
∟ Sud Provence Logistique
∟ Transport Grand Ouest
∟ Transports L7CFamily
∟ Transports Medina
∟ Transports Zephyr
∟ Univers Simu
Acquisition of IKA by Möbler
The big news in this new version is the takeover of the company IKA by the company Möbler. All the existing shops have therefore changed their signs. In any case, their activity remains unchanged and Möbler is counting on you to continue to deliver!
Integration of the coloured background map
To finish with a last novelty, from this version 1.14, the mod Grand Utopia - Coloured Background is not necessary any more because it is from now on integrated into the map. I took this decision in order to establish the fact that the Grand Utopia map is indeed a "mother" map around which several other projects will revolve. By this I mean map extensions that will eventually be totally free (like the Mygotopia addon for example) or exclusive (like the Patrons Island addon which is reserved to my Patreon members).
Therefore, you will find visually on the Grand Utopia background map all the areas related to the addons I have created or that will be created soon.
To illustrate my words, here is the background map you will have if you only have the Grand Utopia Map. As you can see, the territories of Mygotopia and Patrons Island appear, as do those of the future British Isles.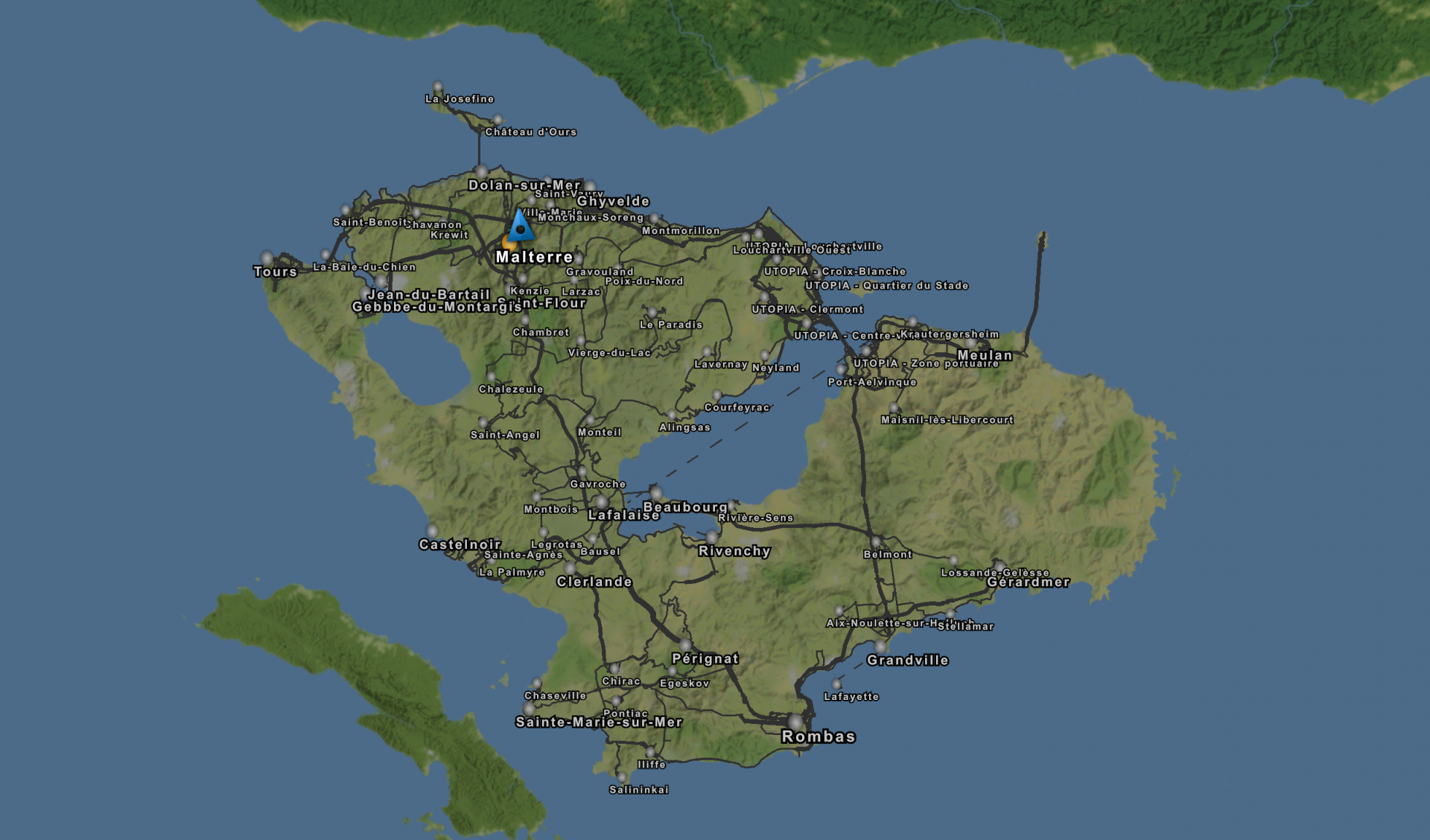 Patreon Family
I can't end this article without leaving a word to my Patrons. I really thank you from the bottom of my heart for the support you give me. It is thanks to you and your financial help that I have the courage today to extend the utopian world I propose to the ETS 2 community. And it will also be thanks to you that I will one day be able to propose an American utopian world to the ATS community. The more time passes, the closer this possibility gets.
At the time of writing, 85 of you are already supporting me. That's just incredible! So here are 85 hearts, one for each of you. That way, no jealousy.
♥ ♥ ♥ ♥ ♥ ♥ ♥ ♥ ♥ ♥ ♥ ♥ ♥ ♥ ♥ ♥ ♥ ♥ ♥ ♥ ♥ ♥ ♥ ♥ ♥ ♥ ♥ ♥ ♥ ♥ ♥ ♥ ♥ ♥ ♥ ♥ ♥ ♥ ♥ ♥ ♥ ♥ ♥ ♥ ♥ ♥ ♥ ♥ ♥ ♥ ♥ ♥ ♥ ♥ ♥ ♥ ♥ ♥ ♥ ♥ ♥ ♥ ♥ ♥ ♥ ♥ ♥ ♥ ♥ ♥ ♥ ♥ ♥ ♥ ♥ ♥ ♥ ♥ ♥ ♥ ♥ ♥ ♥ ♥ ♥