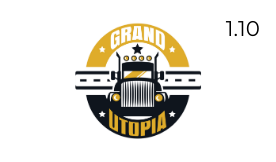 The corrected version of 1.10 for ETS 1.40 is here!
Dear utopian truckers,
It is with great pleasure that we announce the release of the corrected version 1.10 of Grand Utopia, now compatible with the latest version 1.40 of ETS 2. To update the mod, download the new version from our Google Drive and simply replace the file grandutopia.scs in your mod folder. It is not necessary to create a new game.
This new version brings mainly two new areas detailed below.
Utopia - Port area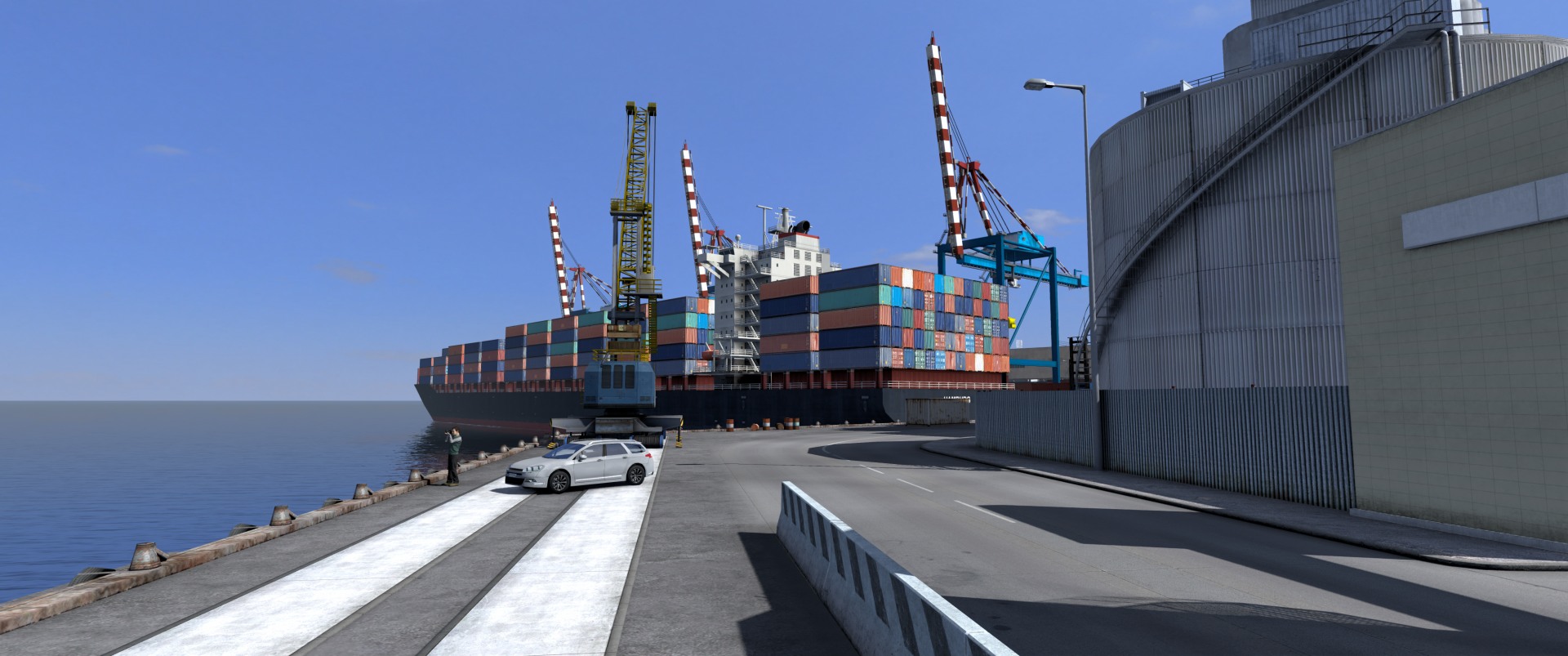 The capital is now endowed with an industrial port in which you will find an important number of companies and thus offers of missions. A maritime station is also present allowing you to reach the center of Utopia in a few minutes or the city of Rivenchy in a few hours. Finally, our beautiful island is now independent in its electricity production thanks to the construction of a nuclear power plant where you can, of course, be brought to work.
Port-Aelvinque

We were also able to add a new coastal village, located south of the port area. Port-Aelvinque is an old cliffside village crossed by the departmental road 6. Don't forget to visit the old castle of the Dukes of Aelvinque on its rocky promontory, as well as the natural arch carved by thousands of years of erosion! Otherwise, you can simply stop for a few hours on one of the coastal beaches to enjoy a beautiful sunset.
Important information
Please note that this corrected version is not a full update. Therefore, any orders placed after purchasing a custom deposit or a VTC may not have been completed. We confirm that all orders placed during v1.10 will be realized for the publication of v1.11 of Grand Utopia. However, some orders have been realized and are now available in this corrected version.

On the other hand, only some bugs have been fixed. It is therefore possible that bugs that were previously reported are still present.
Finally, new lands have been created in the port area of Utopia and in Port-Aelvinque. They will be available for purchase as soon as we have updated the list of available land on our site.
We hope you will enjoy playing on Grand Utopia!