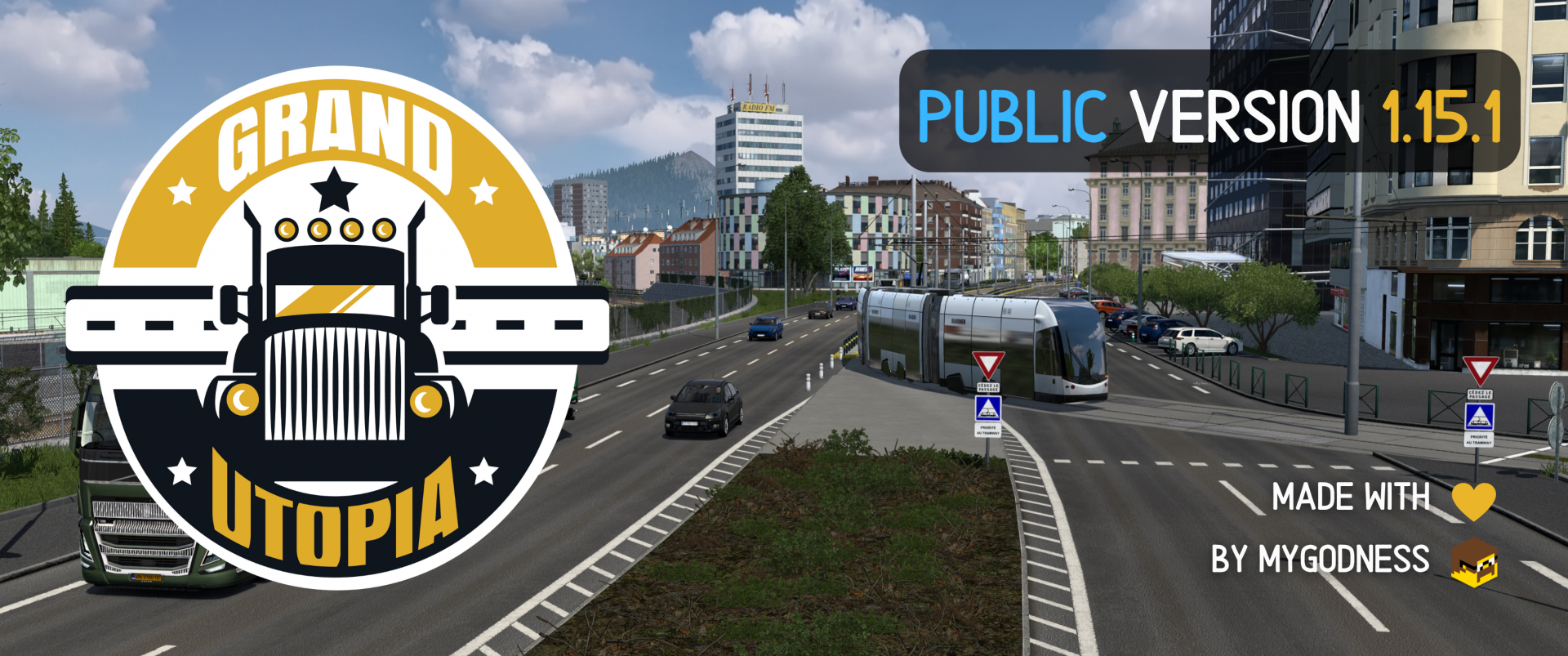 Grand Utopia Version 1.15.1 is released!
Hello dear utopians,
Much longer than expected, the creation of this compatibility version for the 1.47 of ETS 2 is finally finished! Please find below the link to the TruckMods page of Grand Utopia :
If this version has been so long to prepare, it's because I wanted to offer you a new Malterre. This city, the first big city created on Grand Utopia, is aging and this is felt in game because of its low quality. So I started the reconstruction without having had the time to finish the whole city. In this version, you will be able to rediscover the north of the city as well as the north of the city center.
The rest of the city will be reworked for a future version!
I won't rant anymore and I'll let you enjoy your favorite utopia