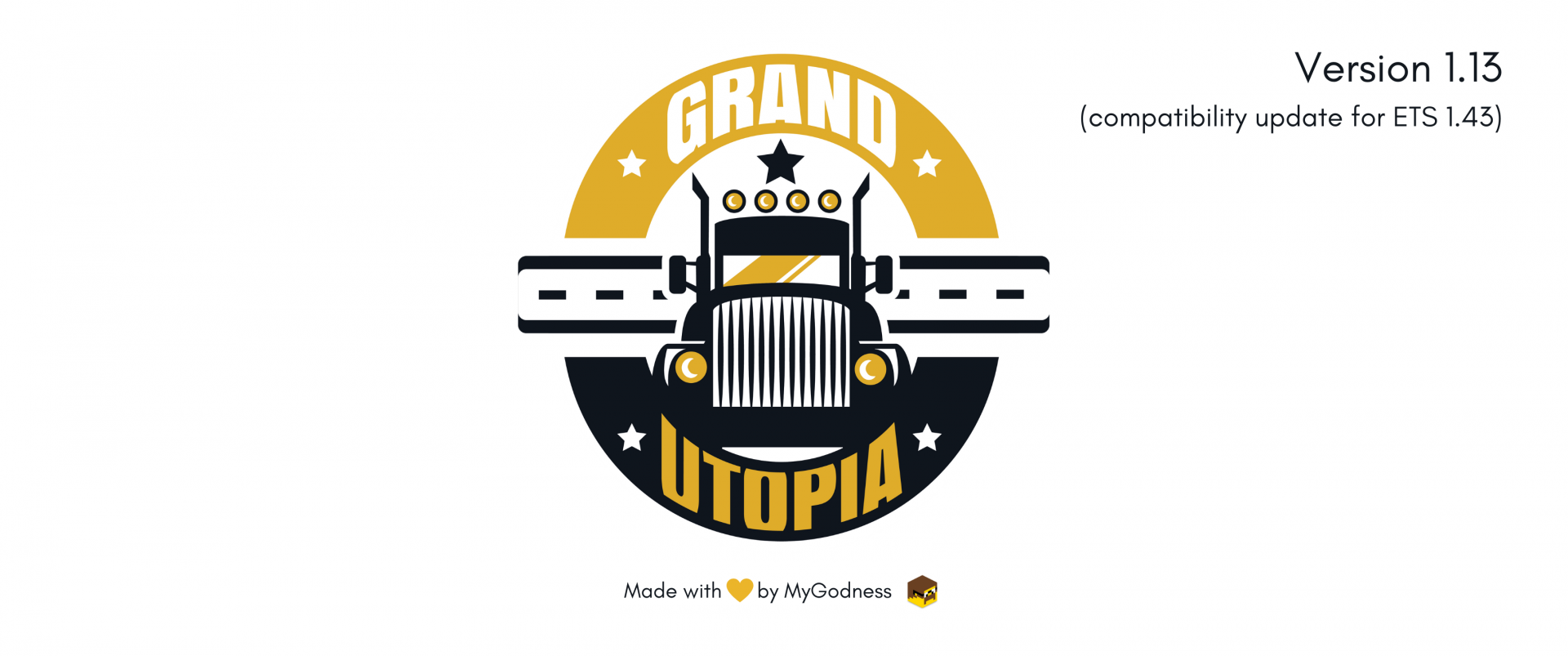 Grand Utopia Version 1.13 + New coloured map background (free mod)
On 31/12/2021
12 comments
Hello everyone, the compatibility update (v1.13) is finally available! To update your game, download the file from my Google Drive or from the platform TruckyMods. Then simply replace the old grandutopia.scs file with the new one in your "mod" folder.
Changelog
This new update follows the upgrade of Euro Truck Simulator 2 to version 1.43. It is therefore a compatibility update. Therefore, no new cities or villages have been added. However, the bugs and mapping errors that have been reported to me since the release of version 1.12 have been corrected.
The town of Meulan has been reworked to try to end the crashes that many players have in this part of the map. To do this, the A6/A602 interchange has been removed (well, moved further to the A6/A7 intersection). This allowed me to divide the city into two big parts with the placement of Cut Planes to optimize this area a bit better.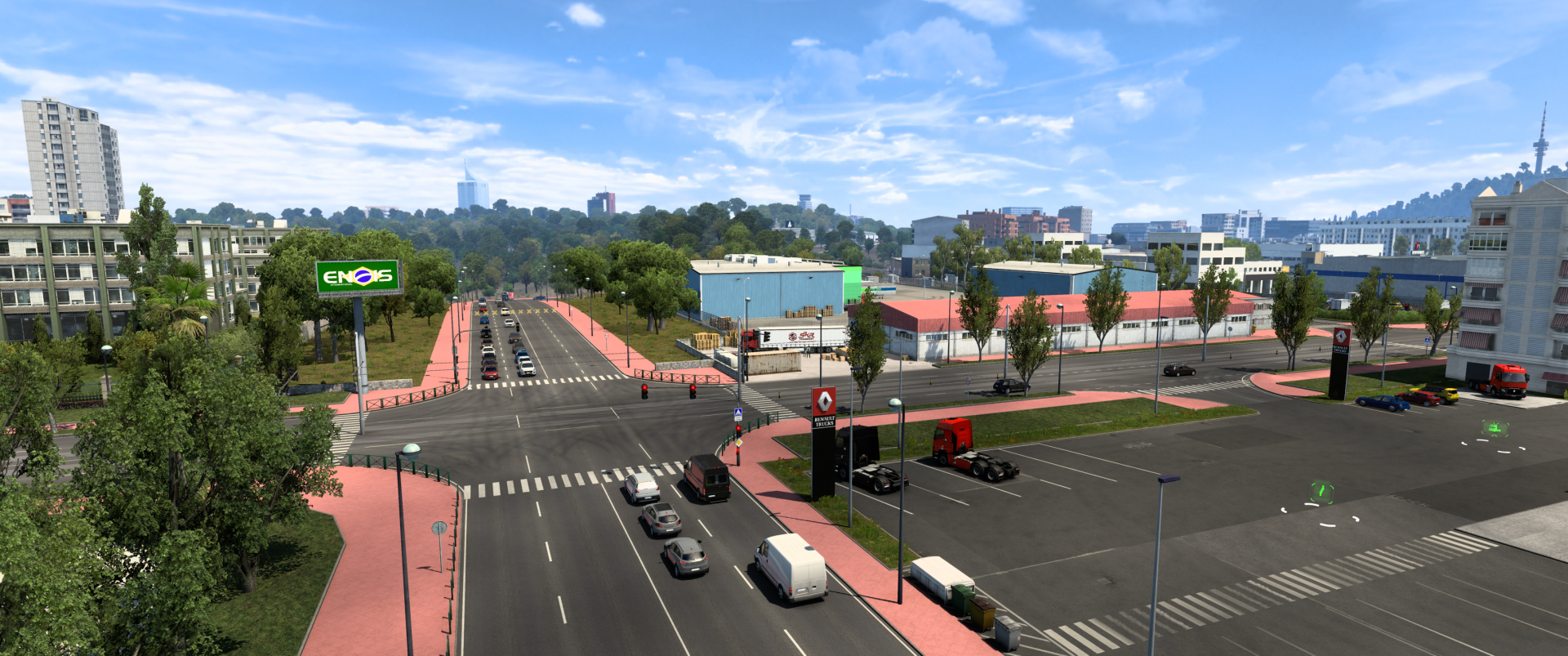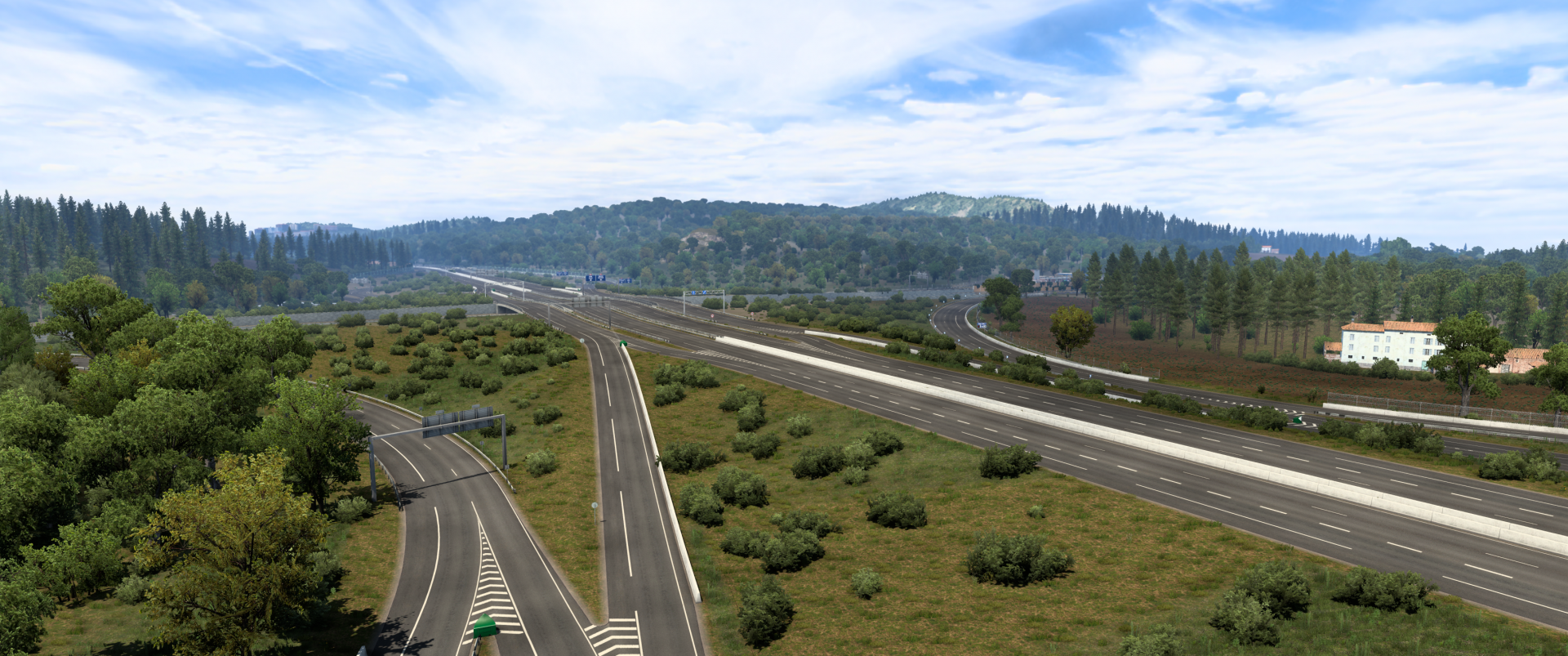 This version also allows me to prepare the arrival of the Mygotopia addon, a map extension for Grand Utopia that you can discover on the "Discover Mygotopia" tab. In this sense, the A6 motorway east of Meulan has been extended to the new A7 motorway which will allow to reach Mygotopia by a new mega-bridge of about twenty kilometres. In its centre, an artificial island has been created to accommodate the border post between these two countries. This island is accessible by everyone, as Utopians, nothing prevents you from going to the border if you wish.
New coloured background for Grand Utopia
This update also comes with the release of a new mod. Indeed, I now provide you with a coloured background map, in the same style as the background map used for Mygotopia. The latter, less sad compared to the current black/white map background, will allow you to put a little cheerfulness in your game! The mod is also downloadable from my Google Drive in the category "Other Mods (specific to GU)" or on TruckyMods.