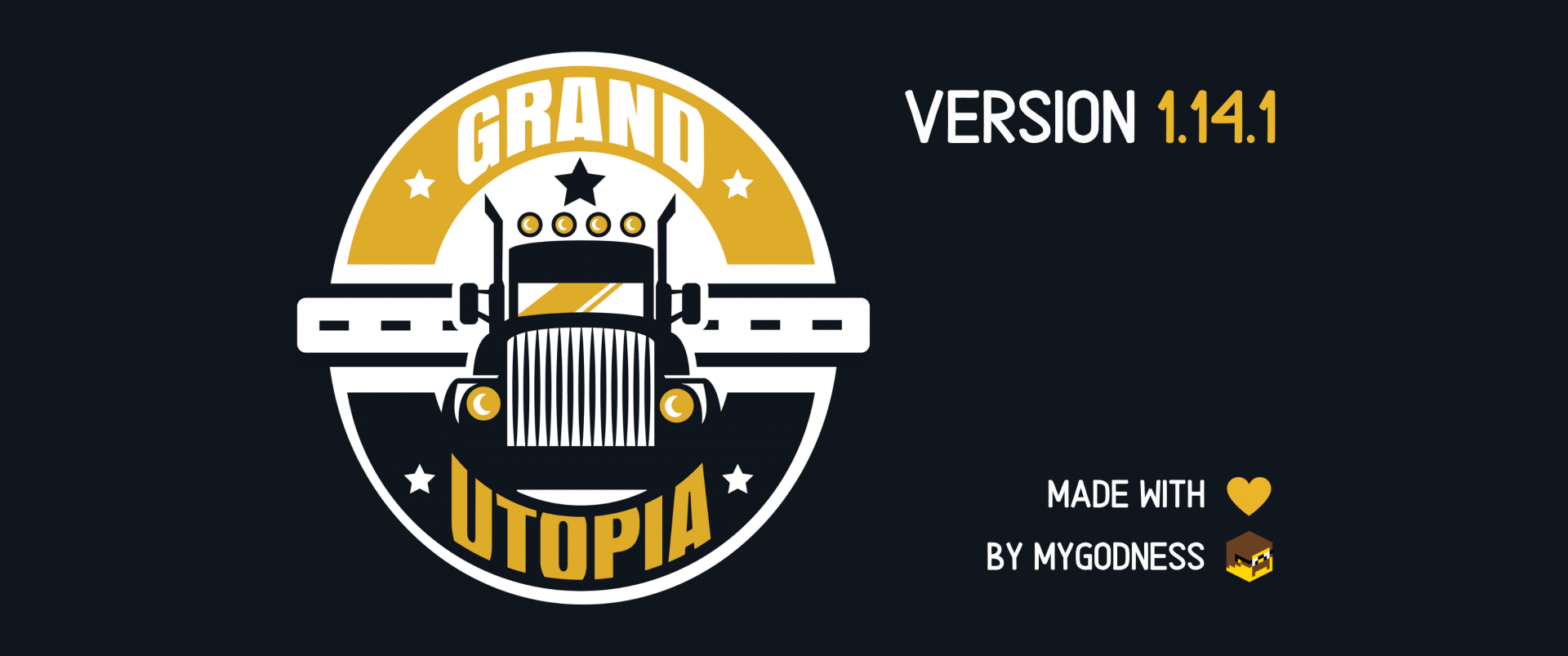 Grand Utopia v1.14.1 is available !
Dear utopian drivers,
I'm writing this little article to announce the release of the v1.14 Grand Utopia fix. You can download it now from the Google Drive or from TruckyMods. I draw your attention to the fact that this fix was made under ETS 1.43 and was not made to be compatible with the open beta 1.44. This fix is to correct the many bugs you reported to me since the release of v1.14, to add some missing bus stops and to honour the advertising orders I had forgotten.
I wish you all a good day!
YOU LIKE GRAND UTOPIA? JOIN MY PATREON AND GET EVEN MORE!

Depending on the level of membership you choose, you will be able to benefit from many advantages:
∟ detailed weekly follow-up on the progress of my projects
∟ participation in decision making through patron-only voting power
∟ exclusive photos
∟ early access to my YouTube videos
∟ early access to new versions of my public maps (Grand Utopia, Mygotopia and, in due course, Grand Utopia of America)
∟ exclusive access to map extensions (Patrons Island, Akokan Island)