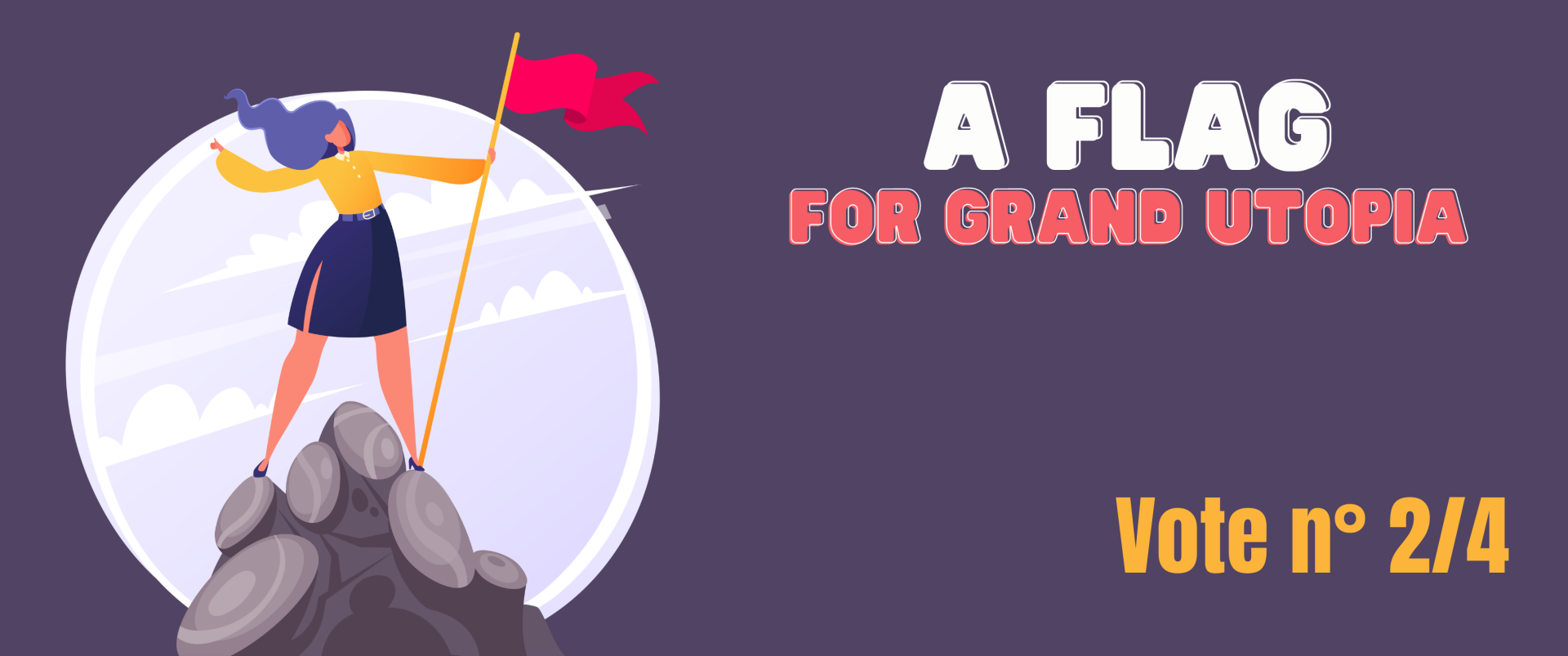 A flag for our utopia! 2/4
THE CHOICE OF GRAND UTOPIA'S OFFICIAL FLAG RESTS IN YOUR HANDS
Take part in a historic decision to choose the flag that will embody our beautiful utopia.
Voting is open to all Utopians, so make the most of it!
Today I'm launching the second phase of voting, during which three flags will be eliminated once and for all, leaving just three finalists. This is a crucial moment, and your vote is vitally important. Please take the time to express your preference by voting for your favourite flag.
One week should be enough to take part in this adventure. The survey will close next Sunday, 12 November 2023, at midnight (French time). Thank you all for your invaluable participation and I wish all the participants the best of luck!
I'd like to remind you that my aim is to allow all Utopians to give their opinion, which is why this poll is public, which means that no paid Patreon membership is required to participate.