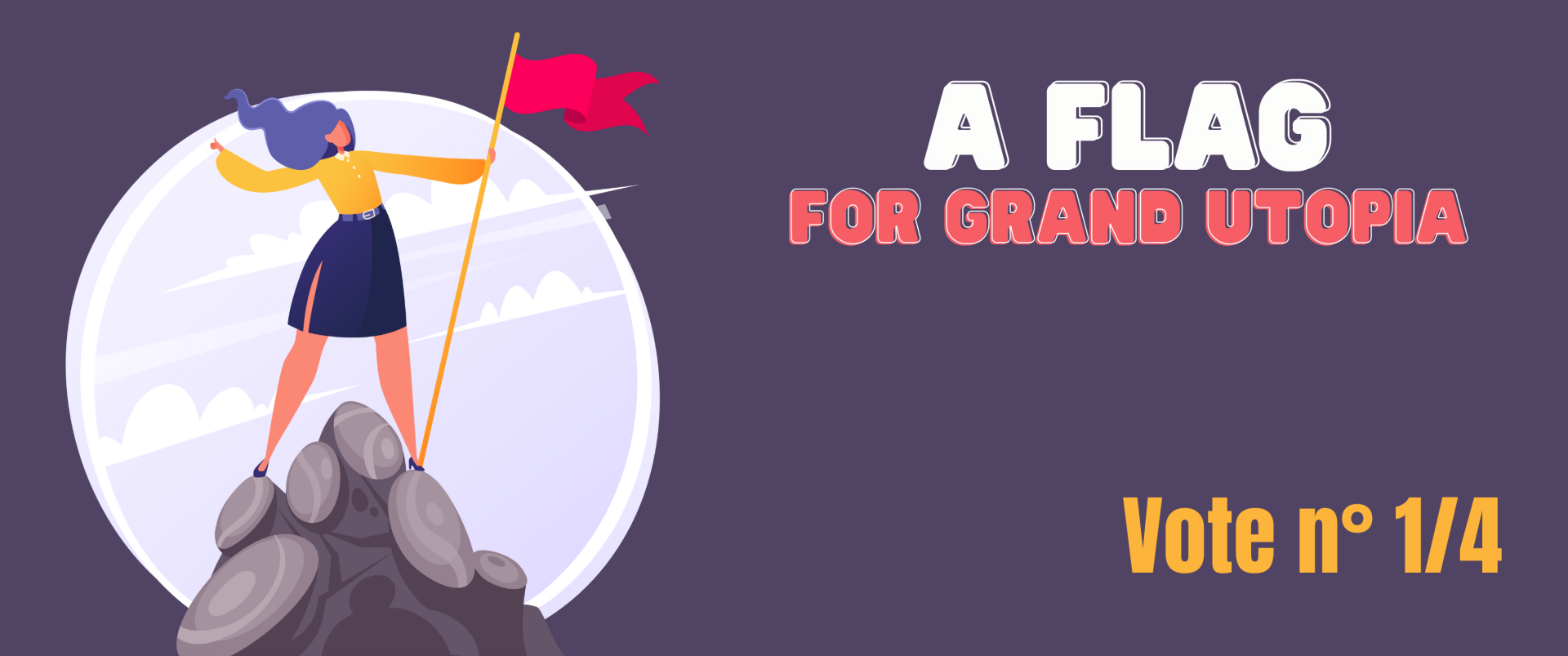 A flag for our utopia! 1/4
THE CHOICE OF GRAND UTOPIA'S OFFICIAL FLAG RESTS IN YOUR HANDS
Take part in a historic decision to choose the flag that will embody our beautiful utopia.
Voting is open to all Utopians, so make the most of it!
The adventure continues in our quest to select the emblematic flag of our Utopia. The first voting phase has just begun, and you now have the opportunity to vote for your favourite flags via the dedicated poll available on my Patreon.
I'd like to remind you that my aim is to allow all Utopians to have their say, which is why this poll is public, meaning that no Patreon membership is required to take part. During this first stage, your votes will play a crucial role in eliminating 3 flags from the 9 participants. The 6 remaining flags will then continue in the competition. This initial phase closes on 30 October at midnight (French time), so make sure you make your voice heard before then.
I also encourage you to share the survey so that as many Utopians as possible can take part in this important decision!
Thank you for helping to shape the identity of our Utopia. Your participation is precious!