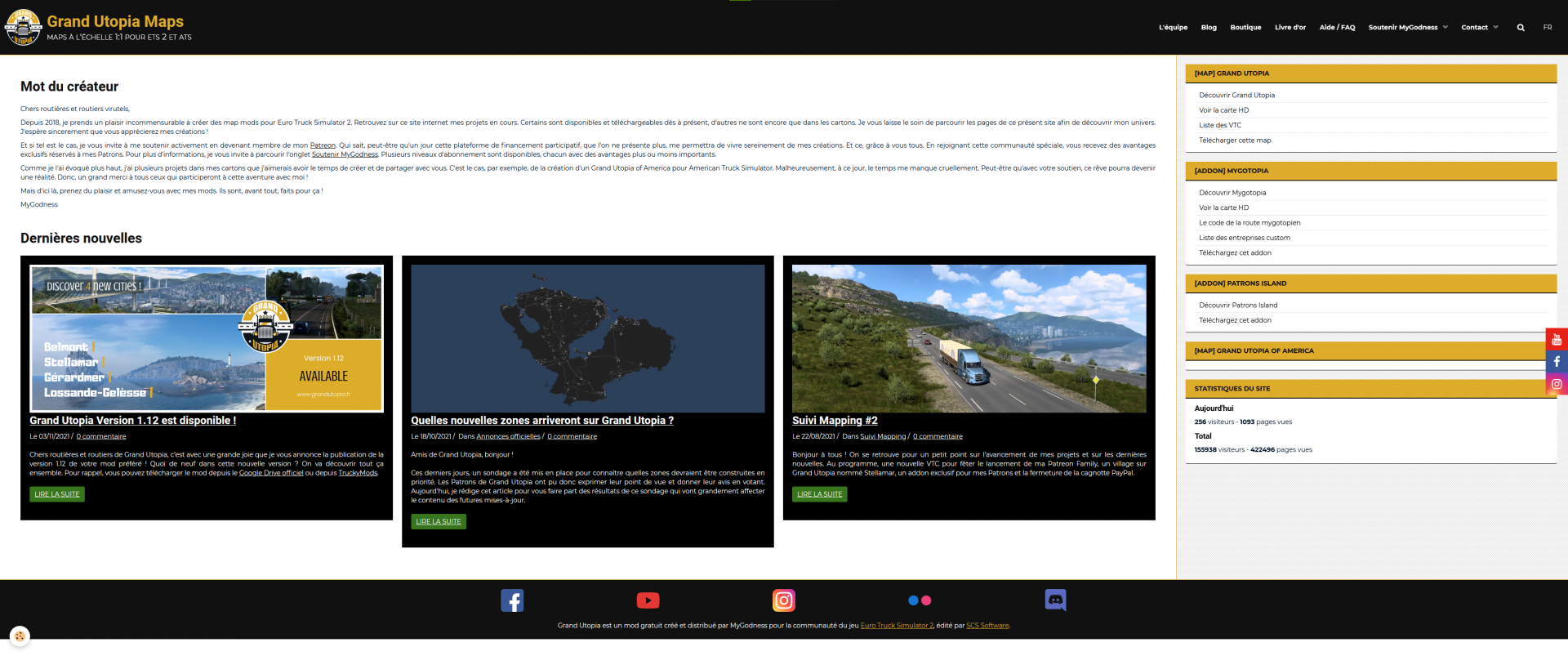 Renovation of the website
On 06/12/2021
In Website
0 comments
Hello everyone! As you can see, I have finally renovated the look of the site.
As mentioned last August, I had to change the theme which was no longer up to date. So that's done.
Apart from the visual aspect, no big change. No page has been deleted, I simply added an online access to the HD maps of Grand Utopia and Mygotopia. I also wanted to make the vertical menu more useful, which is now only used to access the pages related to my different map mods projects: Grand Utopia, Mygotopia, Patrons Island and Grand Utopia of America.
As for the home page, I simplified it by keeping only the essential: a short introduction and the latest blog posts. Everything about Grand Utopia has been moved to the "Discover Grand Utopia" tab, since this site will now be used to present all my map mods, present and future. And not only Grand Utopia.
Also, regarding the blog, I have decided to activate the comments. So you can now react to my articles if you wish.
Finally, the great novelty is that the site is now responsive. That is to say that it automatically adapts to the width of your screen, whether it is normal, wide or ultra-wide. The same applies to mobile display on tablets and smartphones. A nice little feature that adds a modern touch!
That's all for this little article, we'll see you soon for the official release of the first alpha version of Mygotopia, which should arrive by the end of December if all goes well!