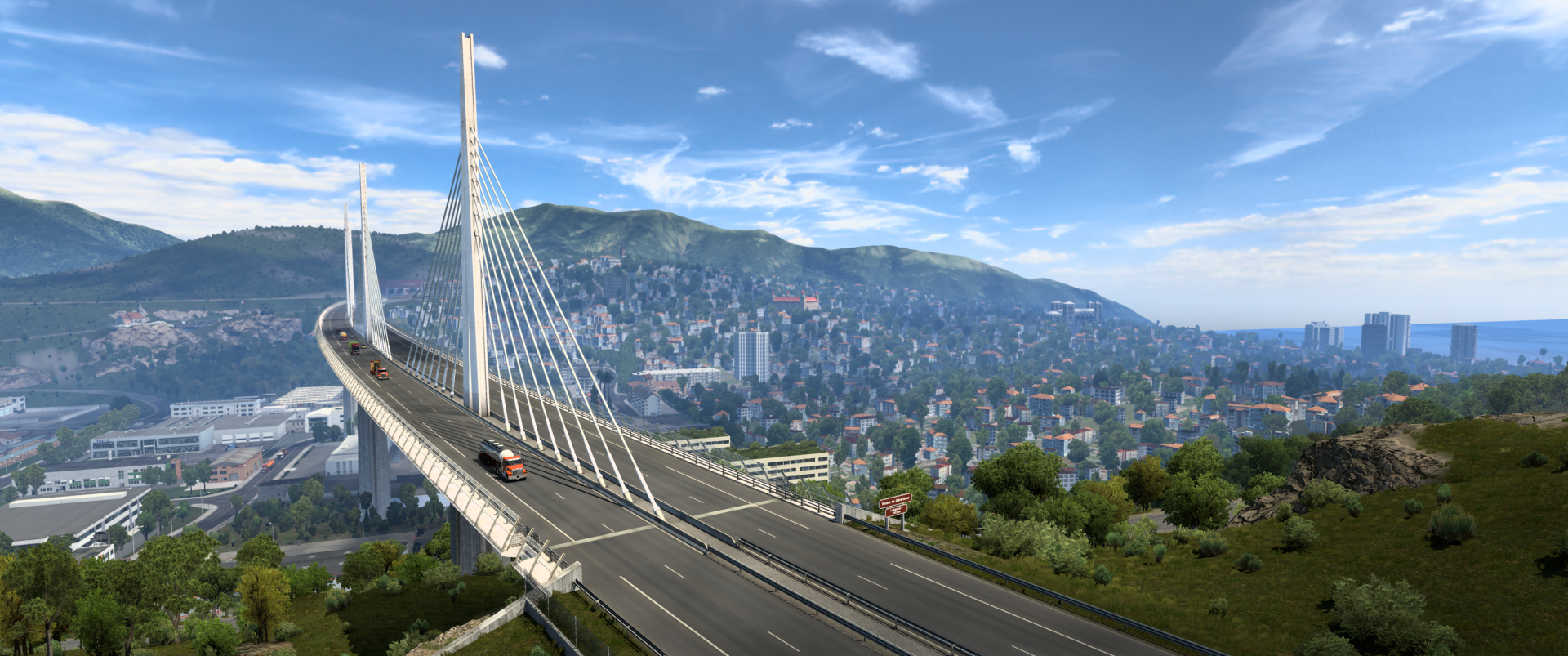 Mapping Follow-up #1
Version 1.11 is now available since a few days. However, Grand Utopia is still growing. Today, I would like to introduce you to one of the next cities that will be available in the next version 1.12 : the city of Gérardmer.
Gérardmer
Gérardmer is a town in the south of the island, located about fifteen kilometres from Grandville. This coastal town has been developed at the bottom of a basin and its topography makes it a small isolated town, protected from the strong winds by the high hills that surround it.
Due to its relatively difficult terrain, Gérardmer is accessible by two main roads, the departmental road 1 and the departmental road 26. However, it has not been forgotten by the Utopian motorway network as it also has access to the A1 motorway.
The motorway has clearly changed the life of the inhabitants of Gérardmer, since the only solution to connect this town to the motorway network was to build an imposing viaduct. This viaduct flies over the town's business park and, in a way, became the symbol of the town. It is impossible to miss it, no matter where you are. Of course, the project was strongly contested at the beginning, but it was quickly accepted when the locals became aware of the comfort that this work of art brought them. Truck traffic has been reduced by 80%!
Finally, you should know that several belvederes on the city have been built for visitors. Don't forget to stop and admire the view! The best known is the Gérardmer viaduct motorway area, as it is quickly accessible from the motorway. There is also the waterfall area on the D26 to the west of the town and the chapel viewpoint to the north/east.
We hope you enjoy this town!